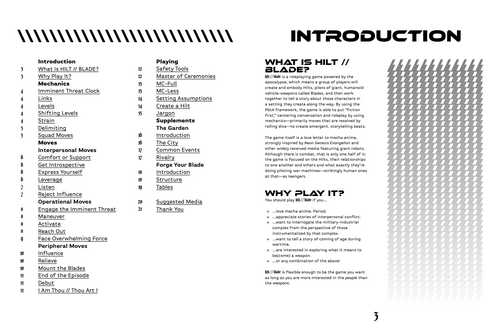 Well...I got way more work done than I anticipated!
Presuming I understand itch.io correctly: for everyone who has already purchased the game, you should have the new files. If not, please let me know! Given the release, the zine is now free and the screen version costs $10 (community copies will still be added for each purchase and they'll be for the screen version). I've submitted the files to DriveThruRPG for a print-on-demand option - nothing too special about that beyond nice/r paper.
I mentioned the risograph prints and I've decided that I'm going to try and get a limited run with commissioned artwork for ZineQuest! Keep your eyes peeled...
The screen versions include single-page and spreads. The screen versions expand on the text in the PIY zine, including two short supplements: a small setting and a little bit more crunch for the Blades. This is just the core text - I still need to format a play sheet for the Custodian. In the meantime, please use the zine version (technically it's back page). I'll also do a pass over the archetype pamphlets, but there won't be any big changes to those.
Enjoy!
Files
Screen Versions (US Letter)
979 kB
Jan 07, 2021